"I had very dark tetracycline-stained teeth from an antibiotic I was given as a baby. Over the years, I had lots of dental work done to try to fix the problem. My most recent crowns were very opaque, bulky and thick – almost like horse teeth. I began to research Omaha dentists and chose Dr. Michael Sesemann. He listened, made me feel important, and treated me as an individual. When I first saw my new teeth, I wanted to cry because they're finally a reflection of me. I just love them!"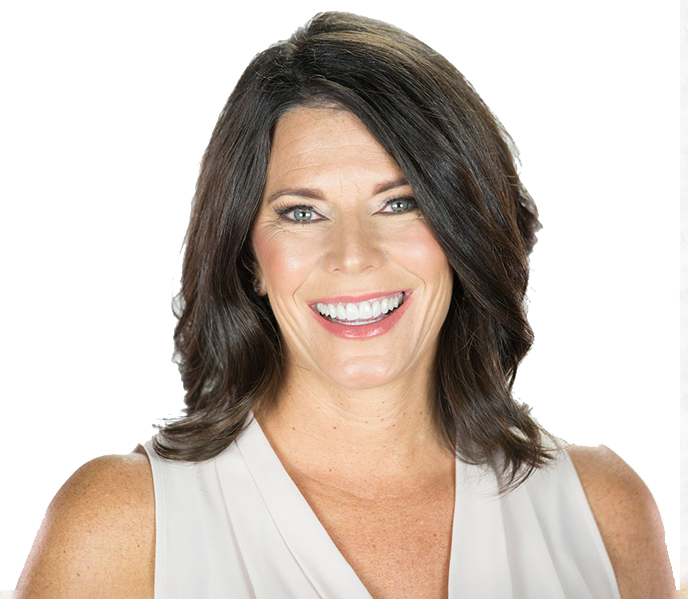 "I treat a lot of entertainers and discriminating people who make a living with their appearance, and I had very specific ideas about how my smile should look and feel. I wanted a complete dentist with great cosmetic and functional skills—someone whose artistry and dedication to detail was extraordinary. It became clear to me that dentist was Michael Sesemann. He's a real leader in our profession."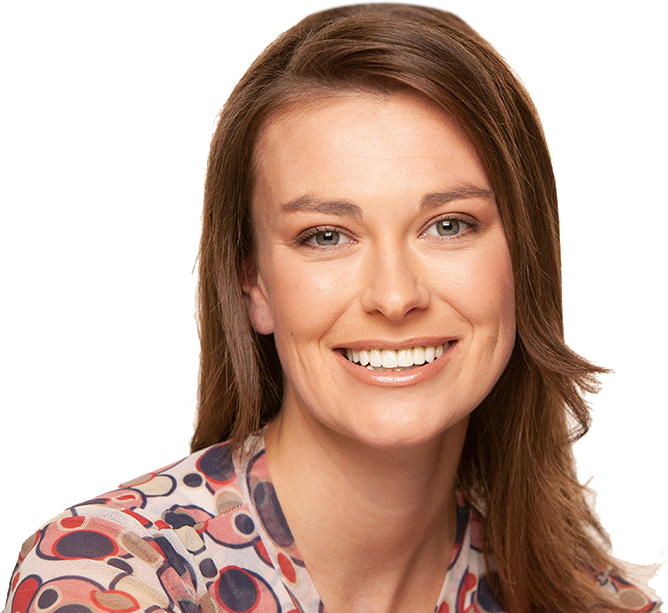 "I was born without seven permanent teeth. I have had about every bridge invented, each time being promised that it would work. Every single one failed. I hardly ever smiled because the teeth had a fake look to them. Dr. Sesemann was my last hope. I can't tell you how happy I am with the final result. I finally have 'real' teeth and get so many compliments that I can't help but smile."
"Moving to LA to pursue a career in entertainment was hard enough! Doing it without full confidence in my smile was a burden. I spent years researching and consulting with dentists in L.A. until I decided to go to Dr. Sesemann. From my first consultation to my final appointment, he and his team were extremely professional, caring and genuine. They're the best in their field and want you to be happy with your smile. I am ecstatic about mine!" ​
"Prior to reconstructive dentistry, I did not realize how often I pulled my lip down to cover the excessive gum tissue I was showing when I laughed and smiled. Having this cosmetic dental procedure removed the mental clutter of self-consciousness. I can honestly say that what Dr. Sesemann did for me has had a tremendous impact on how I feel about myself."
"I cannot say enough about the care, unbelievable expertise, and genuine concern I received from everyone at the NICD. I have always told my sons that whatever you do, if you do it well, you are another Michelangelo. Dr. Sesemann is truly the ultimate Michelangelo!"
"Thank you to the professional doctors and friendly staff at NICD for making my smile camera-ready."
Dear Dr. Sesemann,
You are a truly remarkable doctor, compassionate healer, and state-of-the-art innovator to have taken on my complex and lengthy restoration project spanning 16 months' time. I think the world of your highly skilled staff, each a specialist in their own right. They were ever-present at my side for comfort and support, and by your side to meet every challenge. Thank you with my heart and soul for so beautifully creating every tooth in my mouth.

I am forever grateful.
Dear Dr. Sesemann,
I love my new smile! Recently I attended a family reunion and actually enjoyed having my picture taken (I had always dreaded it before). I have a new job and felt so confident going to the interviews knowing my smile was beautiful. So many friends have complimented me on looking great, though some can't exactly put their finger on what is different. I think of you and your fabulous staff every day. They were all so encouraging and helpful during the entire process. Thank you again for your extraordinary care!

I am smiling.
Dr. Sesemann and Staff, I am so thankful that I found this practice. Thank you for being so kind and understanding throughout this entire process. It has meant so much to me to know that I'm in such capable and professional hands. Your patience and willingness to answer all of my questions and address my concerns insn't taken for granted. Your entire team is amazing and I appreciate every one of you!
Dear Dr. Sesemann,
When I started experiencing horrible headaches, I visited doctor after doctor, feeling tossed around and never getting any answers. Then we met and you were the first person who cared about solving my problems. After further tests, you recommended equilibrating my bite. It was an absolutely painless, easy and fast process. After two appointments, I can bite down evenly and have not had a single headache or any facial or jaw pain since. I feel like a new person! I would encourage anyone with a similar situation to check into equilibration with your practice.

With sincere appreciation,
Dear Dr. Sesemann,
Thank you for your ever-present TLC! You and your world-class team are truly unique. Your professional knowledge combined with your human kindness is unsurpassed. Thank you to every single one in your awesome and incredible office!
"I thought I was able to deal with whatever life could throw my way, but when I saw how bad my teeth were becoming, I had some terrible thoughts. I really want to thank you from the deepest place in my heart for helping me save my teeth and for recharging the possibilities in life."
Dear Dr. Sesemann, Words cannot express how incredibly grateful I am to you for restoring my precious smile. I have been without it for so long, I'd almost forgotten how to use it! The degree to which you personally care about every single aspect of the work you do on your patients is above and beyond, and I hope you know how much I appreciate it. Thanks again for all you have done. You truly are the best.
Most people don't consider going to a dentist for cosmetic injectables like Botox, Juvéderm or Voluma. Yet I don't think there are many other types of doctors or providers who know more about the anatomical construction of the face than a DDS, and certainly not many who are as experienced at giving injections. That's why I'm comfortable every time I sit in Dr. Sesemann's chair. He's very precise and skilled at providing the natural look I want.